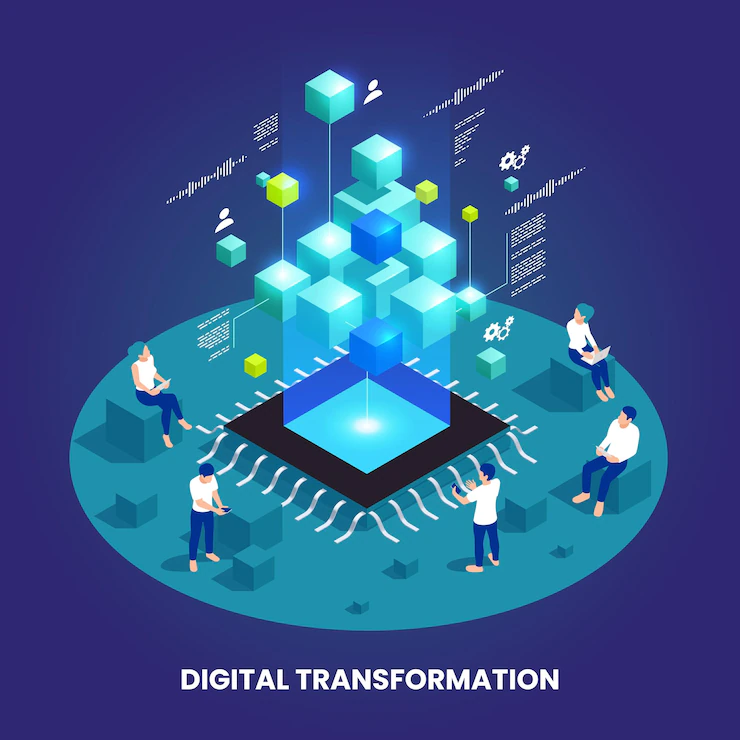 4 Key Building Blocks of Successful Digital Transformation
The most important aspect of digital transformation is to select the right applications and workflows that complement business operations. Although there are multiple options in terms of, say, AI-powered tools that can automate business processes, organizations need to test the efficacy and relevance of digital solutions before implementing them. That being so, this article outlines four key building blocks of successful digital transformation and how they can complement the understanding of enterprise-wide digital adoption.
Why Has Digital Transformation Become Essential for Sustainable Change?
The future of financially and socially sustainable companies is through digital intelligence. The modern approach to digital transformation focuses on sustainable practices. There has been a paradigm shift in how business processes are now conducted, whether it is resource utilization, product creation, testing, maintenance, repairing, or service monitoring.
Digital transformation has renewed several technologies to support the 3Rs of sustainability, i.e., to reduce, reuse, and recycle. It has also minimized the overall impact on the environment and economy by creating a closed loop for material and energy flow.
However, according to a Boston Consulting Group (BCG) survey, only 30% of companies have successfully attained sustainable digital transformation — making the comprehension of the building blocks of successful digital transformation even more critical. By focusing on these critical aspects, companies can ensure that their digital transformation initiatives deliver on their promise.
What Are the 4 Building Blocks for a Successful Digital Transformation?
1. Customer-centricity
The whole purpose of digital transformation coming into action is to improve customer experience. Any business application you choose to implement in your business should be able to deliver to the expectation of the consumers and what they seek from your services.
Digital transformation should also be able to create a balance between customer delight and the company's growth, which may sometimes need rearchitecting of the organization's digital operations to improve services consistently.
2. Cross-functional Leadership Alignment
Digital transformation is more of a conceptual change and requires a cultural transformation. Of course, digital products play a crucial role, but operational and functional alignment within the organization is the first step toward driving digital transformation.
Cross-functional collaboration is one of the aspects that most corporations do not appreciate enough. Companies should promote partnerships within the teams and break silos. It will help them improve operational alignment in the system and improve their offerings.
However, it is easier said than done.
Large organizations with multiple teams and roles face difficulty bringing all the teams together and working in alignment. The solution is to implement digital transformation at the top of the hierarchy (leadership) and then descend to different teams. The value added through this approach is much more profound and reflected in company culture and customer-facing services.
3. Clear Ownership with Defined KPI and Monitoring
Many organizations fail to implement digital transformation because of inefficient work allocation. Having a person in charge who is not qualified enough to handle the tasks and the wrong resource allocation is a waste of both time and funds.
Organizations aiming to achieve sustainable digital transformation should focus on establishing the right KPIs to achieve the required paradigm shift. It will help them better articulate the company's needs in terms of tools, budget, and talent.
Having the right skillset on board is one of the best approaches to minimizing the risks of failure. That's precisely where partners like Clear Thought Solutions help. We help you get qualified and experienced resources on board for both long-term and on-demand needs.
4. Culture of Experimentation and Improvement
Digital transformation is not a definite set process that organizations can follow and attain. It is a continuous process of trial and optimization. To achieve digital maturity, keep pace with the changing consumer needs, and reflect consistent growth, the organization should address the dynamic market demands and be open to experimenting with new business opportunities.
How Can We Help?
Digital transformation is an elaborate process that has multiple variables playing crucial roles. Many times, especially for small businesses, it is not possible to have all the required resources in-house. Moreover, building teams for every need can get tedious, time-consuming, and expensive. This here we can help.
We at Clear Thought Solutions offer a range of services, right from developing a custom application specific to your business needs to testing, validation, and management of services. We can also help you acquire the right talent with specialized skill sets to cater to your long-term and short-term needs.
Get in touch with our experts to experience the efficacy of our services yourself.