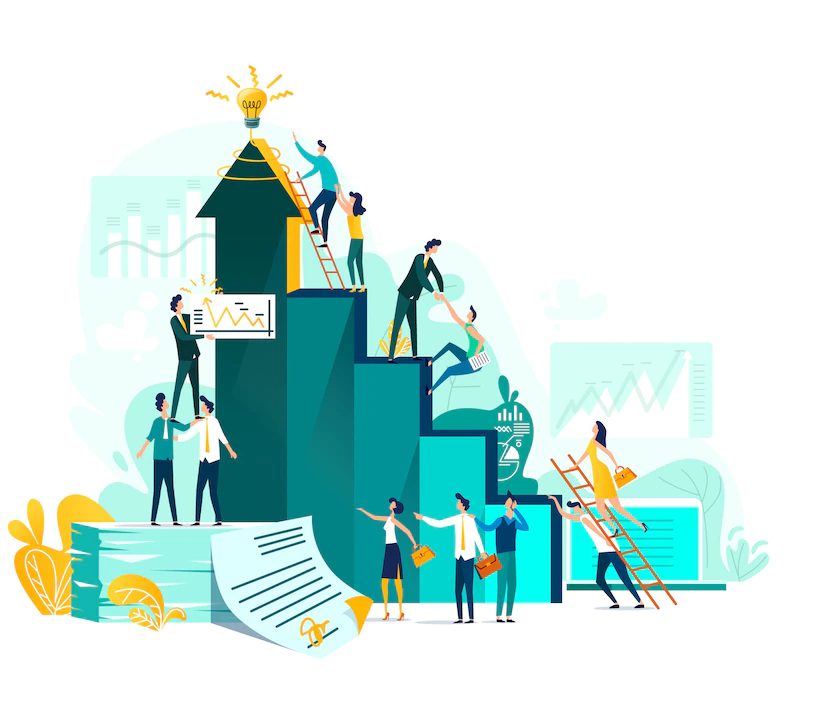 A Non-Tech Founders Guide to Offshoring Software Development
In an era of digital supremacy, startups in any industry must keep an eye out for laying the right technology foundation to power their growth ambitions. Irrespective of whether you are in the food-delivery space or even a car-pooling business, today's digital experiences connect people and businesses and are the guarantees of compliance with processes and business workflows. If you are a non-tech founder, technology should still be one of your top three strategic priorities for business growth.
Building the entire digital back end for a non-tech startup may not be feasible in-house, but they can certainly achieve the feat through offshoring software development to a reliable technology partner.
How Can a Non-Tech Founder Select the Right Offshore Software Development Partner?
The practice of offshoring software development has existed since the early 90s when computerization started taking center stage in consumer services. However, fast-forward to today, there has been a dramatic change in the way software supports business. As mentioned earlier, the digital economy that we live in requires software to power the heart of all modern consumer experiences. This makes the decision to offshore software development more important than any other operational choice.
So how can a non-tech founder select the right partner for offshoring their software development? Let us explore four tips to make the job easy:
Define Your Digital Goals
Software is essential for growth, but more important is the ability to define what software must achieve in your business. Startup founders must find out what goals they are planning to achieve through digital transformation. In other words, they must be able to connect real business value to the digital initiatives they plan. They need to form the core areas where digital experiences matter the most — for example, end-user experience, internal efficiency improvement or cost-cutting, etc.
Once the objectives are finalized, they must be able to draw up a process workflow that leverages software for executing the process so that the intended results are achieved faster and at scale. This is the fundamental pillar of digital transformation that every non-tech startup founder must understand before venturing to pursue offshore software development.
Understand Their Knowledge
Business is your acumen, and technology is theirs. However, as a non-tech founder, you can certainly evaluate how well the candidates for technology partnership understand your business's domain, unique characteristics, or challenges and how they have worked with similar customers in the past.
Getting a partner with domain expertise is critical because only then would they be developing software following best practices tailored for specific use cases unique to the domain. A close evaluation of their existing customer profiles, testimonials, statistical achievements, etc., can help measure how knowledgeable a partner is.
Evaluate Their Tools, Processes, and People
In the first tip, we mentioned the need to draw up a plan to understand your business's digital goals and then build processes that help in realizing them with the help of software. While selecting an offshore technology partner, it is important to evaluate their range of people expertise, technology platforms or tools, and processes to see how well they align with your business's digital goals.
Look for how they approach the architecture of a solution, and see whether their processes can be vetted for compliance with the business results you intend to achieve. There may be scenarios where the processes defined by you internally may require some changes but ensure that the partner is able to provide solid reasoning for the same. Additionally, you must also evaluate the kind of software tools they use internally for various initiatives like staff collaboration, test automation, version control, etc.
Security
The average cost of a data breach globally is USD 4.35 million, as per IBM. As businesses dive deep into the digital realm, the software used in their business must handle more sensitive and confidential user data than ever before. This mandates the integration of security from the ground up when architecting and building the application. The situation is no different when non-tech founders offshore their software development initiatives.
While selecting a partner to build and manage their software, founders must ensure that they have the right policies and security frameworks in place right from the architecture level. It is also important to have regular audits of all development processes and approaches to ensure that security is always a key strategic priority for development teams.
Wrapping Up
Offshore software development is no longer a decision that your IT department makes in your startup. Even if you are a non-tech founder, it is critical to get a clear view of how digital experiences can drive better results for your business and empower growth sustainably. Once you have this vision, the next step is to select an offshore software development partner who can formulate a roadmap to seamlessly execute the vision with digital assets.
With a resounding lineup of successful digital transformation stories created for startups in multiple domains, Clear Thought Solutions can be your ideal technology partner for offshoring software development. Get in touch with us to know more.