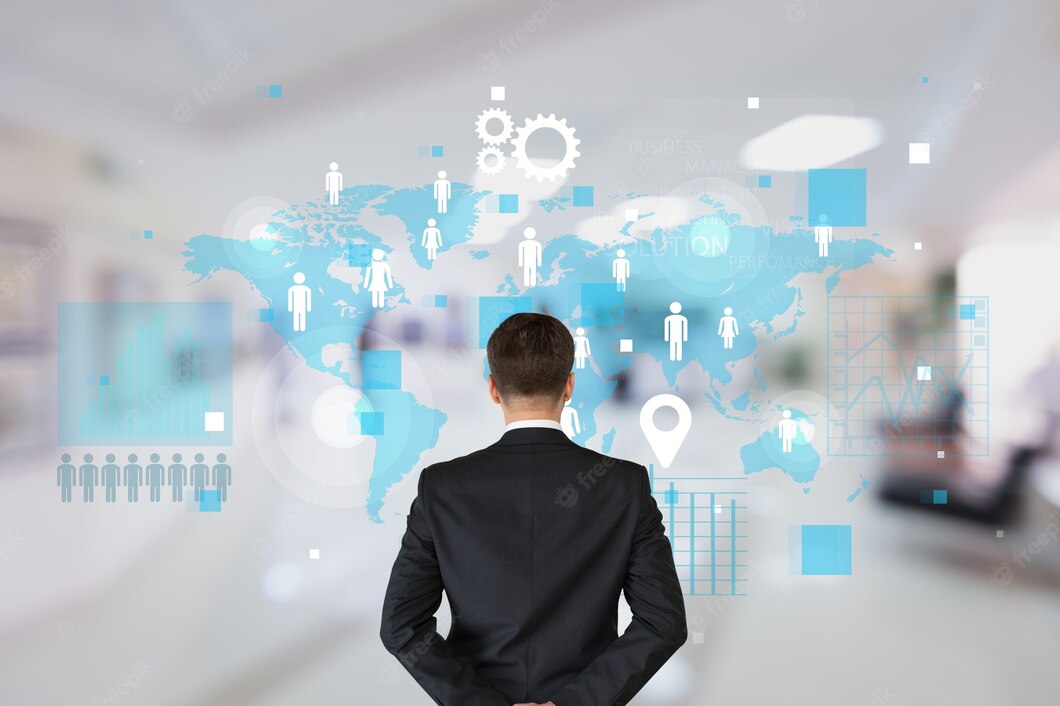 8 Things To Look For In An ERP Consultant (And How To Hire The Best One)
As the business environment gets more and more competitive, ERP systems are no longer just good-to-have. They have become the foundation on which successful businesses are built, and thus, need to be deployed and operated most efficiently. Since in-house IT teams might not have the time, skills, or experience to successfully implement complex ERP systems, onboarding a specialized ERP consultant is a great way to get access to niche talent and capabilities for your IT-based project.
That being said, here are the top things to look for in an ERP consultant:
Niche ERP skills: Modern ERP systems are built using a variety of technologies and require extensive experience and expertise in implementation and maintenance. Therefore, one of the first things to look for in an ERP consultant is the skills and experience in ERP implementations. A consultant with niche ERP skills and technology-specific knowledge is critical to ensure your system is deployed in a way that makes the best sense for your business and the industry you operate in. Make sure to evaluate the consultant's ERP skill sets and do verify the certifications he/she possesses.
Application development proficiency: Given the pace of business change, ERP systems need to be able to constantly transform. When on the lookout for an ERP consultant, make sure to gauge application development proficiency. The consultant's ability to customize an out-of-the-box ERP solution to fit the specific needs of your business plays a big role in ensuring the system aligns with the business processes and requirements and your larger business goals.
Domain expertise: In today's dynamic business landscape, organizations can no longer take a one-size-fits-all approach to ERP implementation. They need to ensure the system they implement makes sense for their business and their industry domain. Therefore, when you choose an ERP consultant, make sure to pick one that exudes exceptional domain expertise. Such expertise ensures the consultant understands the gaps and challenges that are unique to your industry and implements industry best practices that drive maximum value.
Ability to work in a hybrid delivery model: An ERP consultant that can work in hybrid models – both offshore and onsite – can be extremely beneficial. Via a hybrid delivery model, your consultant can not only take care of employees on your payroll but also interact with offshore teams. At the same time, a consultant can provide effective project management capabilities along with functional expertise, risk mitigation, and dozens of other business-critical skills via the perfect on-shore/off-shore combination.
Support expertise: When you bring in an ERP consultant, you also have to make sure to evaluate their expertise with respect to the support function. Since successful ERP implementation goes way beyond a straightforward deployment, you need to ensure the consultant can successfully provide guidance to support and maintain your ERP system. From onsite implementation support to offshore guidance, an ERP consultant that can support your mission-critical enterprise system is critical, so you can sustain and accelerate business results.
Data analytics skills: Today's ERP systems generate humongous amounts of operational data that need to be constantly analyzed, so the right decisions can be made. In addition to ERP and cloud skills, data analytics is another skill you should look for in the ERP consultant you choose. A consultant trained in data science and data warehousing technologies means you can unearth the best insights from your ERP systems and use them to power critical business decisions.
Testing know-how: Having a secure and high-quality ERP system in place at all times is vital for users to be able to drive the best business outcomes. Therefore, when you look for an ERP consultant, you need to choose one that demonstrates substantial testing know-how – across multiple stages of implementation and support. Such expertise can not only ensure that your ERP system is implemented properly; it also helps in resolving issues that impact the user experience while ensuring maximum ROI.
Independent insight: Another major capability that an ERP consultant brings to the table is independent insight. The ability to view and execute the ERP project from an outside perspective means an unbiased analysis of business processes against industry best practices. At the same time, since an independent consultant is not associated with any firm, he/she can provide vendor-neutral guidance in a way that allows perfect alignment of the ERP system with the strategic initiatives of the business.
Make everyday operations easy
Investing in an ERP consultant that can act as a one-stop-shop for all your day-to-day operational needs can allow you to deliver exceptional results for your business. By having a highly skilled go-getter that not only fits into the role but also complements your business culture and ethos, the right consultant can go above and beyond to cater to your exact business needs – within the shortest time possible.
At Clear Thought Solutions, we are equipped with all the necessary tools and expertise to help you find a skilled ERP consultant who can manage your organization's evolving skill needs, fill gaps, and meet your aggressive project timelines. An ERP consultant with specialized skills means you can run and scale your business – without the hassles of recruiting or dealing with the expenses that come with full-time employees.
The consultant will work directly with your in-house team and hence, offer complete control and flexibility, ensuring your ERP functions seamlessly, and you reach your business goals effectively.

Contact us today!