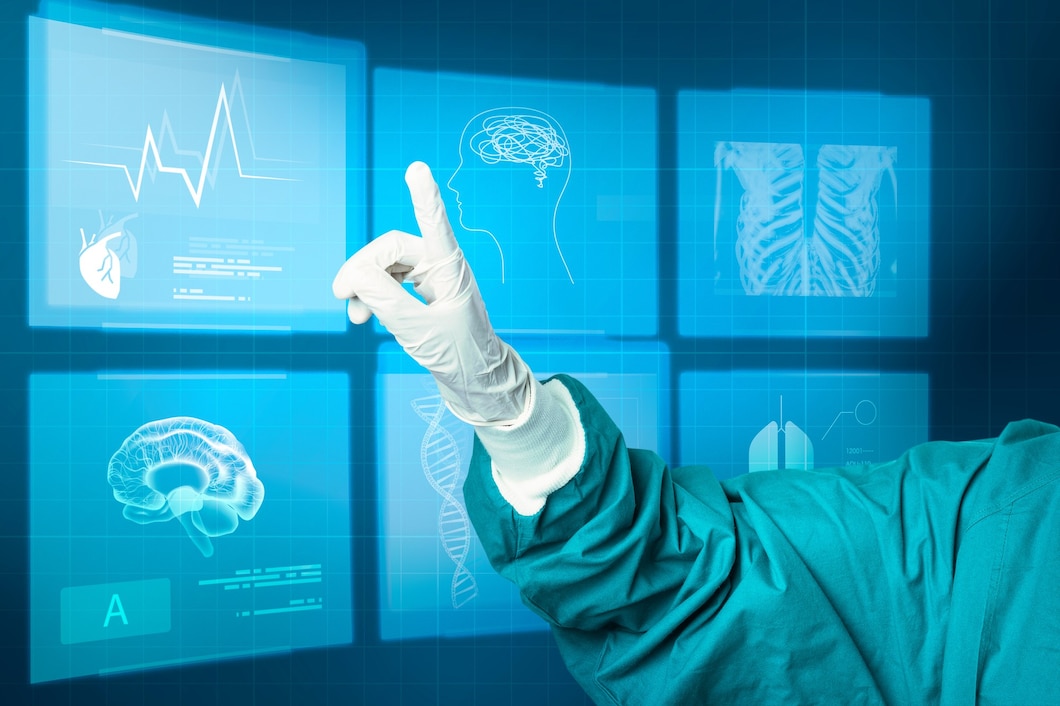 How Digitization in Healthcare is Changing the Staffing Needs
Over the past two years, the only word that has magnified across all industries is digitization.
According to IDC predictions, digitally transformed organizations will contribute to more than half of the global GDP by 2023 (accounting for $53.3 trillion)! 
Businesses, operations, and other casual needs are going online, rapidly and extensively. Healthcare is no different from this new ideation. Owing to the rapid digital transformation of the healthcare industry, the staffing needs of the industry are also changing constantly, and it is vital to understand how this evolution has happened and is moving further.
Healthcare: An industry overview
To understand the concept of digitization in the healthcare industry, let's first take a look at the various players in the healthcare ecosystem.
The Healthcare industry is an accumulation of various services and personnel who come together to treat patients in various ways. The different fields of the healthcare industry include but are not limited to hospitals, nursing facilities, care centers, and more. Apart from this, manufacturers and distributors of healthcare supplies are also a crucial part of the value chain.
How digitization has changed the healthcare industry
Digitization is here to stay and in the healthcare industry, it is going to have a prolonged effect. This is because of its customer/patient-centric value-added services. The main aim of the healthcare industry is to provide high-quality care to people at reasonable costs and digitization aims to do just that.
With the help of digitization, healthcare workers and providers can understand the bottlenecks in their operations and how they can be resolved. Healthcare leaders and decision-makers are adopting modern technologies while keeping their roots intact.
Artificial and Predictive Intelligence, for instance, is supporting every other industry. The Healthcare industry is using Artificial Intelligence for automating tasks and reducing human intervention. This includes tasks such as collecting or analyzing samples, risk assessment, patient interactions, etc., in order to remove even a fraction of error chances, while simultaneously fastening the process.
Data is the future, and it is getting produced in one form or the other by almost everyone around the globe. This data can be used to identify and understand a lot of things. Real-time alerts, improved strategy, and an advanced modus operandi can all become possible with the help of big data. The healthcare industry is also using data and analytics for various use cases.
Other such technologies that are driving the healthcare industry include the Internet of Things, Cloud, RPA, Virtual Reality/Staffing, etc. The proliferation of such new technologies makes the staffing needs different from what has been followed earlier.
With such evolution, it is not a piece of cake to find the right candidates who understand the crux of these emerging technologies. Sourcing the right healthcare professionals who have a good grasp of the industry nuances needs little digging and understanding.
The Challenges in IT staffing in the healthcare industry: A glimpse
Staffing in the healthcare industry is one of the most vital segments. The industry cannot function without the due support and presence of the right staff.
So how digitization has changed the staffing needs and how a synergy can be maintained between technology and domain knowledge?
The answer is hiring trained staff that is tech-savvy.
However, hiring IT experts is not easy. It is because –
Emerging technologies: The healthcare digitization space is evolving at a rapid pace. Technologies such as AI, ML, Cloud, IoT, data analytics, etc. are delivering a tangible impact in the industry. However, to derive the real impact, organizations need to hire expert candidates with relevant knowledge and experience in emerging technologies.
Integration of legacy and modern systems: Most healthcare organizations operate several legacy systems. These systems have been in use for several years and store a lot of crucial information. While adopting new technologies, it is important to ensure that the new systems integrate well with the old systems and work in harmony. Healthcare organizations need experts who have the knowledge and understanding of both, legacy as well as modern systems.
Domain knowledge: The healthcare ecosystem demands domain knowledge. For any IT project to be successful, it needs to incorporate the nuances of the working of this industry, which can come only with deep domain expertise. Companies often struggle to hire tech experts with domain knowledge of the healthcare industry.
Focus on UI and UX: Most IT systems in the healthcare ecosystem are used by different users with varying skills and needs. Doctors, for instance, use the systems to make critical decisions in a split second. Considering the criticality and complexity of these systems, it is important to have a sharp focus on UI/ UX while building these systems. Companies often struggle to hire experts with these skills.
So, the bigger question is, how to address these requirements?
Well, it all boils down to hiring a team that understands the nitty-gritty of technologies and the healthcare industry. When knowledge meets the demand of the day, growth is bound to happen.
At Clear Thought Solutions, we have an experience of over two decades of helping healthcare organizations fast-track their hiring initiatives with our staffing and staff augmentation solutions. Get in touch to know how we can help you.