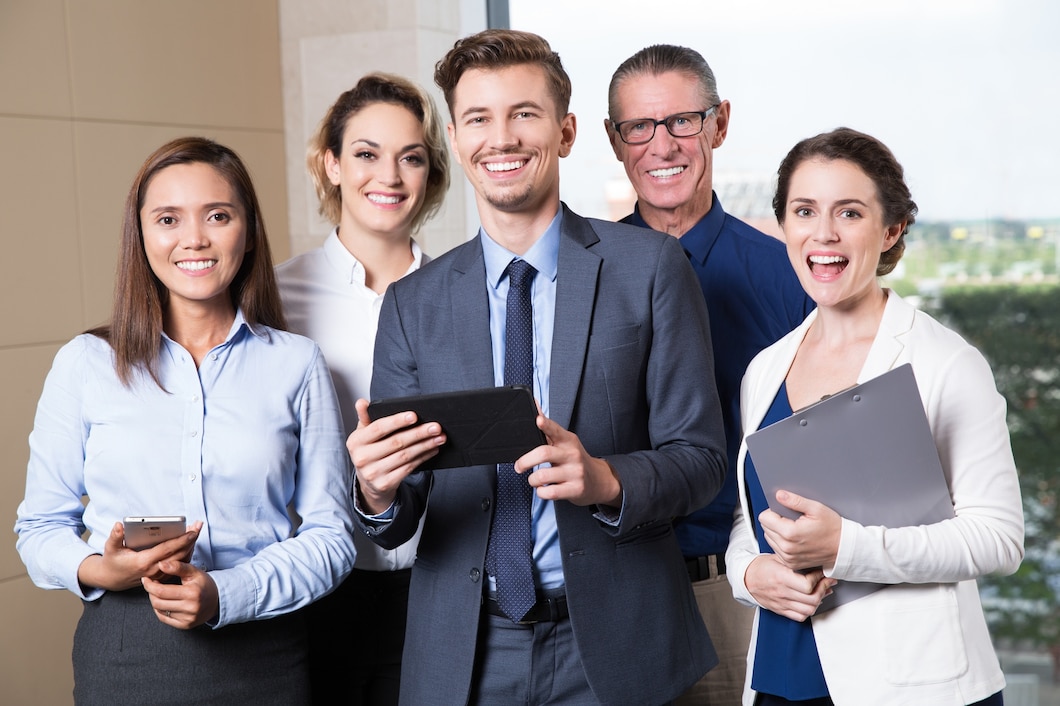 How to Select the Right Staff Augmentation Partner?
Professional augmentation partners are required whenever any business chooses to expand. Many organizations manage to accomplish the task with their in-house team. However, in large enterprises, professional experts are preferred.
The staff augmentation services market has seen rapid growth in recent years. Its evaluation is expected to reach 81.87 billion USD by the end of the year 2025.
Before investing in a staff augmentation service, business owners must analyze the service providers based on specific criteria. Some of the key aspects that must be taken into consideration while choosing an augmentation partner are as follows:
Assess the staff requirements
First and foremost, a company must assess its requirements before finalizing an augmentation partner. The assessment needs to be for skills, experience level, availability, budgets, and all such factors.
Business owners can discuss it with the company's HR executives, managers, and employees to understand the gaps in operation and the overall picture of where the organization needs to improve specific skillsets. Following that, a search for a staffing partner with the resources, knowledge, and expertise to assist the organization stay ahead of the competition in a competitive global hiring market can commence.
Evaluate the potential and expertise of your staffing partner
Organizations should examine the credentials and work experience of the augmentation partners. They can also consult with their former customers to gauge the quality of their services and customer satisfaction.
Before finalizing the staff augmentation partner, companies should also check if the vendor has experience in the desired field and domain. Online reviews can also help companies gain valuable insights based on unbiased third-party experience with the vendor. Some of the popular review sites include Clutch and Glassdoor.
Verify the provider's market reach
Depending on the team's staffing needs, one may need to consider all of the available choices. It includes variations of an onshore or offshore staffing plan or, in some cases, a hybrid staffing approach.
Suppose engineering or creative teams are looking for a specialized skill set to manage algorithmic complexity within a framework or consultants with in-depth knowledge of upcoming programming languages. They can partner with a staff augmentation vendor with relevant connections, experience, and infrastructure. Regardless of the location, they should also be able to recruit and onboard distributed workforce to fulfill project requirements. They should be able to gain access to top-notch creative and technical personnel anywhere in the world, while still maintaining the budget.
Security measures
When working with remote team members, the company's data must be safe. Data can be anything from documents, files, and server backup to IP addresses, emails, and passwords.
When it comes to IP and data protection, augmentation partners should create a safe and secure working environment for host organizations. Professional hiring firms make onsite and remote employees sign non-disclosure agreements (NDAs). They properly examine the employment histories of all candidates before hiring. However, it is also the responsibility of business owners to train new joiners on intellectual property and data protection standards.
Determine communication protocols
Critical elements can influence a product's competitiveness or affect its on-time delivery date, as well as determine the success of a project. Look for a staffing firm that offers basic but well-defined communication protocols as well as good technology to keep the client and service provider linked. Also, regardless of location or time zone, to be able to get project updates.
Pay attention to the types of contracts offered
If the staffing partner only offers boilerplate work agreements and standardized one-size-fits-all contracts, it indicates that they might lack the resources or knowledge to execute the project. It may also question their ability to provide resource-specific staffing solutions.
So, companies should focus on engaging a staffing firm that will provide them with tailored work agreements. They should also match the company's specific business demands.
It is important for staff augmentation partners to take the time to learn about the company's environment, culture and needs to ensure that you acquire great talent in a time of need.
Analyze cultural compatibility and delivery schedules
All remotely operating businesses with onshore, offshore, or nearshore practices must examine the cultural fit between the in-house and outsourced teams. They should partner with an agency that fits well with the company's long-term goals.
Augmentation partners must effectively assess the work culture within the company to provide them with the most-suited individuals, bridge any cultural divisions, and get around probable pitfalls.
A staffing company should be able to provide all of these delivery schedule services quickly and efficiently. It must also align with the customer's operational calendar. It minimizes service and productivity delays due to additional onboarding or distributed workforce.
Key takeaways
To sum up, having the right staffing partner is essential to the growth of any enterprise, irrespective of its operation scale. Entrepreneurs must focus on hiring augmentation partners who can provide a tailored solution. A one-size-fits-all solution doesn't serve the purpose in this industry as it won't offer the creativity and flexibility that companies seek these days.
In short, staff augmentation partners should be more than just service providers; they should be a partner in your thoughts. If this interests you, then Clear Thought Solutions is your go-to solution. It's an efficient, hassle-free, and cost-effective system with an extensive array of services in staff augmentation. For more details, please get in touchwith us.