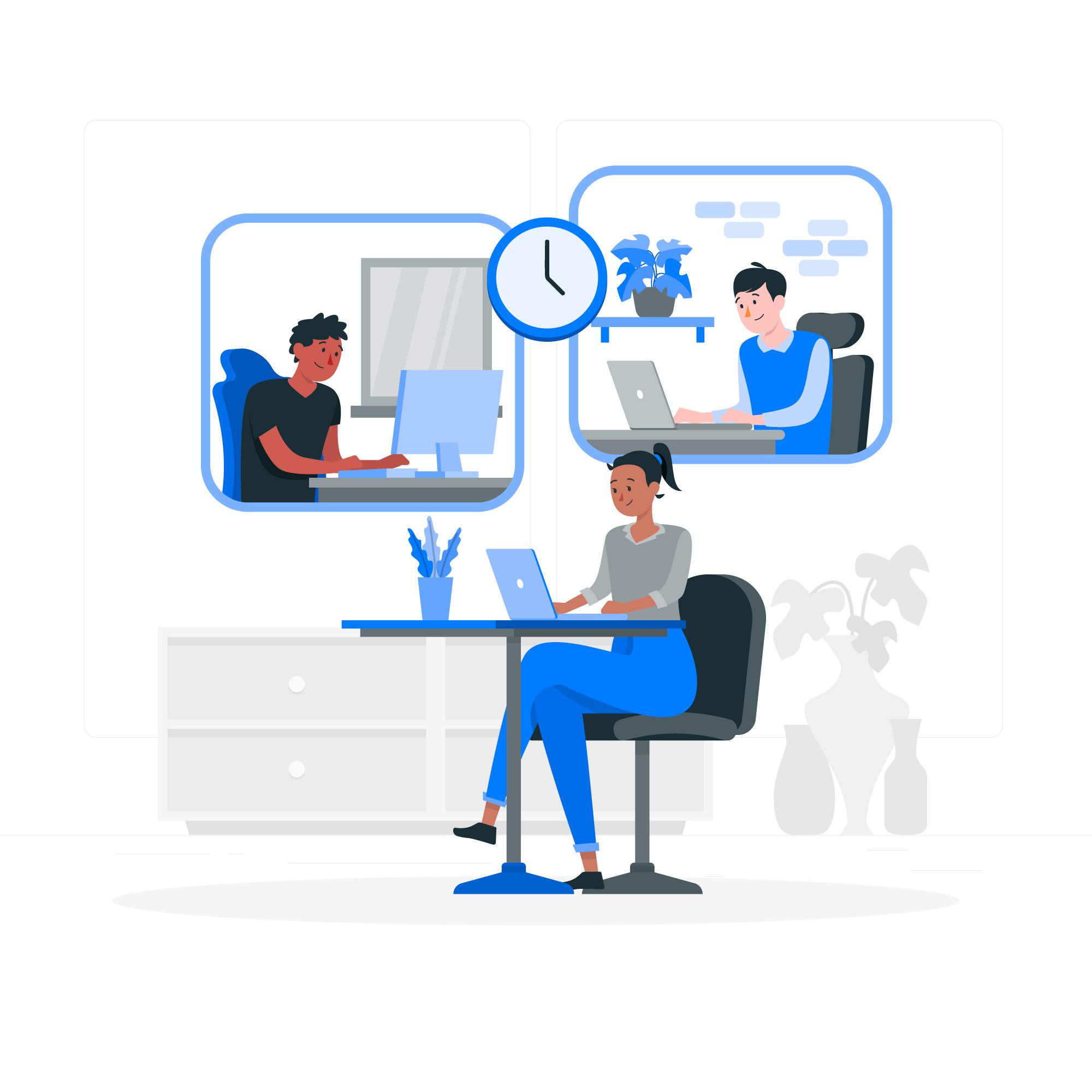 IT Staff Augmentation vs. Managed Services – What Do You Need?
For organizations invariably looking to add competent people to their ranks, IT staff augmentation and managed services offer the versatility to provide the required resources for a consistent and reliable workflow. Both services offer strengths that differ from each other and are best suited for different scenarios. Let's discuss.
What Is Staff Augmentation?
Staff Augmentation is the process of filling a niche profile on a temporary basis. Once the job is done, the professionals are billed for the service provided. These people are specialized in one or the other skills and are often hired as freelancers or consultants.
Suppose you're an early-stage entrepreneur and working with limited headcounts in the team. One project entails your business having a Shopify developer on board. This is where staff augmentation can be beneficial, where you temporarily hire an expert who can assist you with Shopify integration or related automation initiatives.
This is why staff augmentation is also best suited for fractional roles at the leadership level.
Twitter, Cisco, Meta, Amazon – all the MNCs have announced massive layoffs. No doubt, companies will be inclined towards more fractional roles. For instance, a fractional CTO can help the leadership to shape the product or service architecture, accelerate the application development initiatives, and head towards meeting their goals early.
What Are Managed Services?
Managed services refer to IT support that is offered by a third-party vendor. Usually, building your own team is expensive. Instead, partnering with a managed services provider (MSP) proves to be a more cost-effective solution. This type of service typically includes managed IT consulting, managed IT support, cyber security, and product or website development with a strong backup of tools and technologies.
Notably, businesses don't have to worry much about budgeting or personnel issues when dealing with an external firm. However, they may have less control over team functioning. As per Statista, the global managed services market will reach $300 billion in value by 2027. The high penetration of IoT, AI, ML, automation, cloud technology, etc., is also driving the growth of the managed services sector.
Comparison between IT Staff Augmentation and Managed Service Model
Both models are unique in their own way. Staff augmentation is concerned with short-term and mostly one-time augmentation of resources. Managed services approach, on the other hand, is oriented towards sustaining long-term relationships and letting the MSP shoulder the major responsibility.
Here's a summary of the differences between the two:
| | |
| --- | --- |
| Staff Augmentation | Managed Services |
| The professional resource has full control of your IT service component. | MSP commit to provide defined resources which you cannot control. |
| Narrow focus on projects and shorter engagements | Commitment aimed at larger business goals |
| Cost-effective, as more resources can be added with defined budget | Managed IT services encompass both IT functions and project management – it can be more expensive |
| Fractional leadership roles can be outsourced like interim CEO, Fractional CTO, executives, and managers | No control over the choice of team, pre-defined skilled team is provided by MSP |
When Should You Choose Managed Services?
There are many reasons why you might choose to go with a managed services provider. To that end, here are a few things to consider when making the decision:
1. Your IT Needs Are Growing
If you find yourself constantly adding new servers or applications, or if your IT infrastructure is starting to feel congested, it might be time to consider managed services. With a managed services provider, you can offload some of the day-to-day tasks and free up the internal staff to focus on strategic initiatives.
2. You're Experiencing More Downtime and Not Meeting SLAs
If your systems are down more often than they're up, it's time to consider managed services. A good managed services provider will have the tools and expertise to reduce instances of downtime and also ensure that your business meets the SLAs.
3. You're Not Prepared for the Future
If you're not sure how you're going to scale your IT infrastructure to meet future demands, it might be time to consider managed services. An MSP can ensure that you have a well-supported infrastructure that's scalable, secure, and future-proof. They can also prevent businesses from spending too much on IT.
When Should You Choose IT Staff Augmentation?
Managing a sophisticated business environment is challenging. There are a lot of moving parts, with core functions like finances, marketing, and operations calling for round-the-clock monitoring.
For most businesses, this is too much hassle – precisely where IT staff augmentation comes to the rescue.
First, it can help you save money. With IT staff augmentation services, you only pay for the services you need.
Second, IT staff augmentation can help you get the expertise you need – even for very niche roles. When you augment your IT staff, you can get access to specialists that you might not be able to afford otherwise. This can help you keep your IT infrastructure running smoothly.
Third, it can help you scale your business. If you're growing quickly, you may not have the internal resources to keep up with your growth. This is where augmenting the existing staff works exceptionally well.
Fourth, IT staff augmentation can help you manage risk. When you have a limited IT staff, you're more likely to experience problems when one of your staff is out sick or on vacation. By augmenting your staff, you can hedge your bets and make sure that you always have someone available to help you troubleshoot problems.
So, there you have it. Both IT staff augmentation and managed services have their unique strengths.
Still unsure about which model to pursue for your business needs? We can help you. Talk to an expert today!