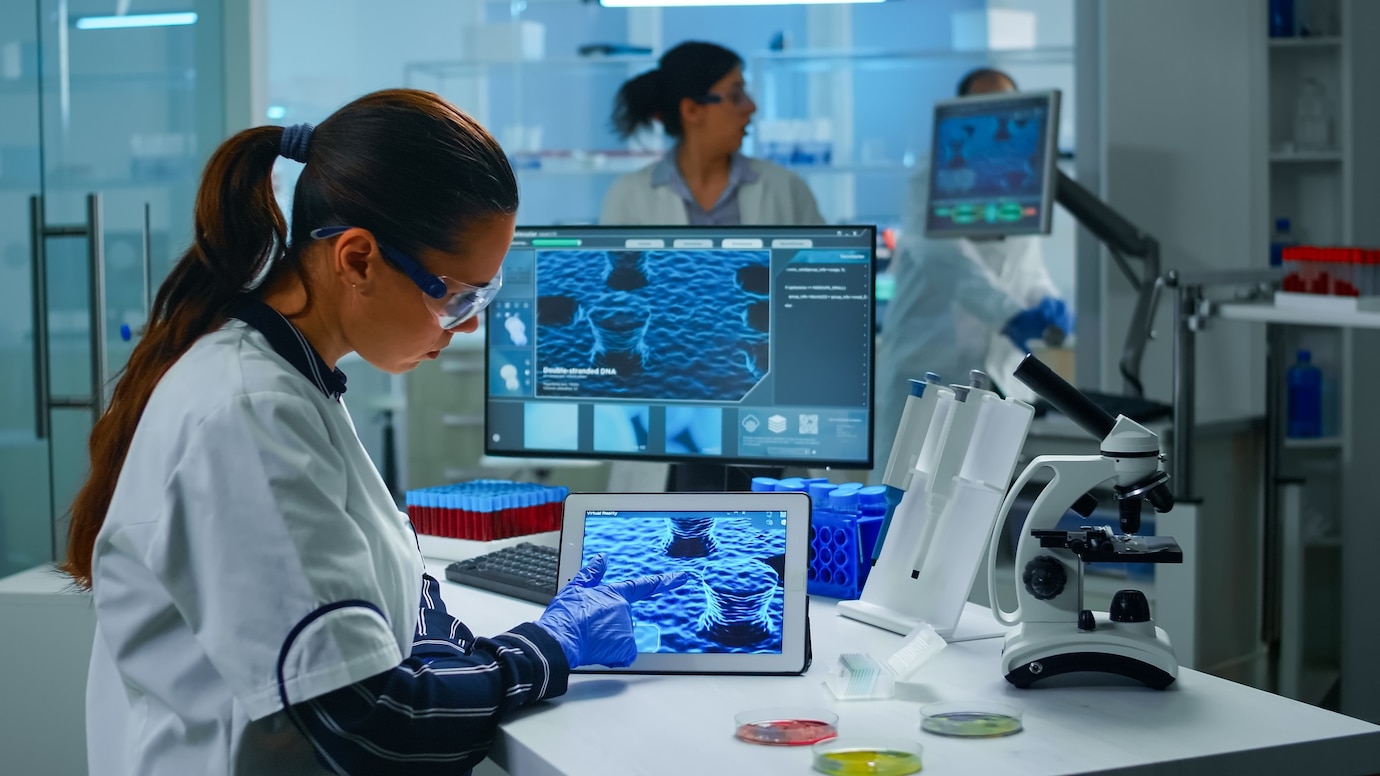 Staff Augmentation – A Necessity for Digital Healthcare Organizations
Staff augmentation for healthcare delivery is already standard practice worldwide and is only growing in importance as healthcare organizations continue to digitize. In fact, the value of augmenting in-house staff with outsourced resources was up on display during the peaks of the COVID-19 pandemic throughout 2020 and 2021.
Physicians, nurses, and support staff were pushed to their limits to handle the increased load of patient treatments while more professionals were brought in and trained to backfill roles.
However, healthcare delivery isn't limited to just the clinical side. There are software professionals and back-end database architects working in the trenches with CIOs and IT directors who, for all their technical expertise, might still need additional help with the day-to-day management.
Unfavorably, such profiles are often understaffed. Thus, augmenting them with competent human resources to meet the increased demand and complement digital health initiatives is critical to success.
Staff Augmentation for Digital Health Initiatives – The Prerequisites
Apart from the core healthcare competencies of care provisioning, a digital health initiative requires a well-rounded team that has operational experience with:
Different infrastructures (e.g., on-premises and cloud-based deployments)
IT security and regulatory compliance
Communication protocols and interfaces that connect the digital health solution with the healthcare provider's existing systems, such as HIS, EMR, PMS, etc.
Workflows of the organization, particularly accounting, finance, and other support roles, etc.
All these and more are necessary for going live once the initiative has received an approved budget from the administration or through a successful pilot, which might have been set up beforehand.
How Does Staff Augmentation Make a Digital Health Initiative Successful?
As understood by the prerequisites, success is closely tied to the quality, quantity, and diversity of resources you invest in during the planning phase.
In the beginning, the best practice is to map out the digital health initiative across its three phases — ideation, implementation, and operations. From there, strategic objectives should be identified and balanced by the task forces, which might include more than one individual discipline (e.g., clinical and IT).
The end result should reflect upon the implementation of a multi-phase, multi-discipline, holistic approach that addresses the immediate needs of the initial team and their future staffing requirements.
However, additional hands are needed right off the bat to accomplish such a feat. This is where staff augmentation strikes a balance between in-house and outsourced talent. Let's elaborate on this with the help of some usually outsourced profile examples.
Software Developer/Engineer: For a digital health initiative, a strong team of software developers or engineers is critical to success. Outsourcing such a role brings application development and maintenance capabilities to the table that complement the clinical teams and allow for the right mix of clinical output with operational results.
Implementation Facilitator: From preparing the team to the product's deployment, an implementation facilitator is there to help the team navigate through the staged rollout of its services or an initial pilot in a governance setting. This role is integral to bringing in technology-powered clinical innovations in the digital health initiative.
Data Scientist: Undoubtedly, the trend of predictive analytics powered by deep learning, machine learning, and artificial intelligence is here to stay. And indeed, the efficacy of a data scientist in driving real-time decisions paves the way for personalized health care.
Database Administrator: The role of a database administrator is pivotal in any digital health initiative, as data storage and management are the sources of all clinical insights, which are continuously processed and evident in the multi-channel health communication channels.
Cybersecurity Professional: Healthcare remains the top victim of data breaches accounting for 9.23% of all data breaches. Due to its sensitive nature of execution, a digital health initiative is a juicy target for cybercriminals and ransomware attacks. This calls for a cybersecurity professional to secure all data communications, prevent malicious access and events, and oversee an incident response protocol.
Staff Augmentation as the Key Enabler of Digital Health
Certainly, the right mix of IT, clinical, and support staff augmentation can help healthcare providers realize their digital health vision. But there's more to the story as staff augmentation additionally:
Accommodates Dynamism: There could be modifications, obscurity, and passivity as the digital health initiative strives to find its sweet spot. With on-demand access to experienced resources, it becomes easier to accommodate such dynamics and adapt quickly to changing needs.
Eliminates the Hassle of Recruitment: While this applies to almost every department across every sector, it's even more magnified in the healthcare industry. As it stands now, recruitment is a lengthy process that involves different screening stages, onboarding processes, and training modules. In addition, the cost of training new employees on current systems and technologies is quite substantial in the healthcare industry. Augmentation allows for both reducing the time and costs of recruitment. The selection and vetting processes are easier, as there's no need to scout for employees.
Fosters the "No-Strings Attached" Ideology: What if the initiative has a short lifespan? What if there's little to explore or cater to beyond a certain threshold? What if the initiative fails to come to fruition? What if the key responsibilities change? There are a lot of 'what ifs' that implicate that people come and go, sometimes in a matter of days. The good thing is that staff augmentation eliminates the hassle and stress associated with termination costs.
Welcomes Diverse Skill Set: A host of factors come into play when pushing a digital health narrative. These facets call for a diverse team that is both granular and holistic in addressing the needs of key stakeholders. This team is more than just clinicians and IT professionals. It involves finance, logistics, operations, and marketing professionals, amongst others, with business acumen. 
Wrapping Up
The proliferation of digital health initiatives has made staff augmentation an increasingly indispensable solution for healthcare providers. With its ability to accommodate dynamism and foster fluidity, augmented resources are setting the stage for preferred healthcare outcomes.
And with its unambiguous resource flexibility and on-demand access to diverse skill sets, staff augmentation is, indeed, becoming the key enabler of digital health.
Have your own idea of digital health, but not sure how far it can go?
You may want to check out our staff augmentation services for flexible, specialized, and on-demand assistance.
Plus, don't forget to drop us a line for any questions that you may have.