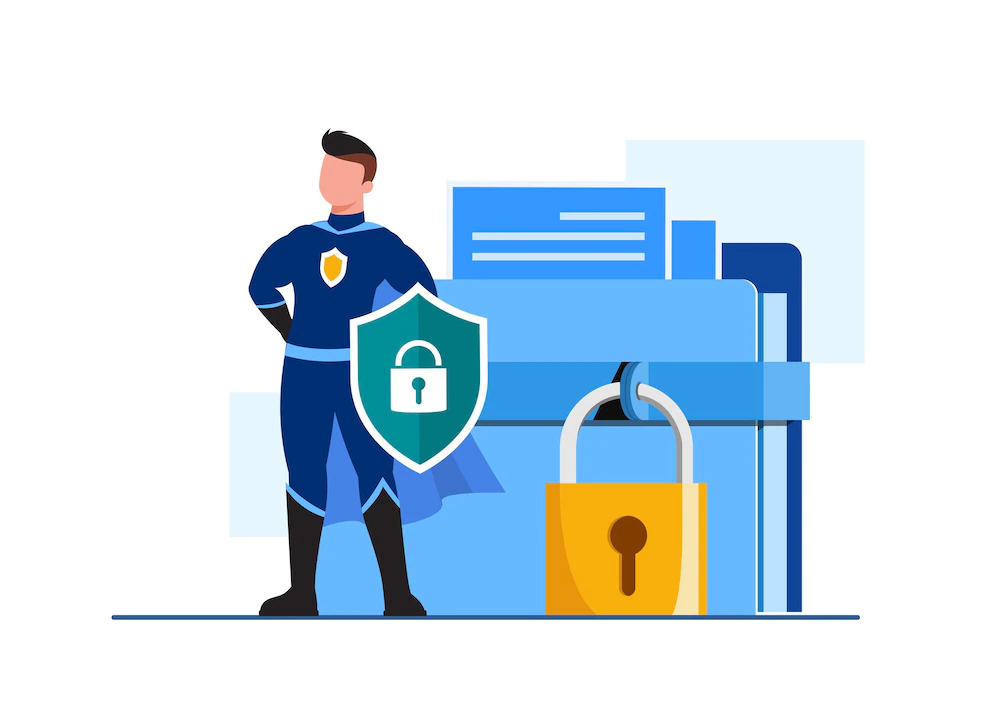 Why It Is Important to Hire a Cloud Security Solutions Architect
Organizations are adopting cloud-based solutions as a strategic move to achieve scalability, flexibility, and cost benefits as these solutions are cost-effective and easy to scale as the business grows. However, such adoption also calls for a robust security system to protect crucial information from cyber threats and security breaches.
The market for cloud security software has a valuation of USD 29 billion, which makes it a highly competitive sector. There are plenty of options available to choose from that offer various features, but they might not deliver the desired outcome if you don't structure them well. This is where cloud security solutions architects can help.
Who Is a Cloud Security Solutions Architect?
A cloud security solutions architect can help you build a security system for all your cloud-based data systems. They assess and test the cloud computing security systems and design custom security processes and systems that can work well for your ecosystem.
These architects also work towards a cloud security structure that defines the connectivity of hardware and software tech solutions within a system for efficient networking.
What Is the Need for a Cloud Security Solutions Architect?
Cloud security solutions architects help you incorporate the key elements of a successful cloud security strategy in your operations. These elements are:
Visibility of cloud infrastructure
Minimizing exposure to risk
Successful translation of existing tools to cloud
Appropriate prevention controls
Quick detection of security breaches
Action plan in response to the cyber threats
But what are the solutions cloud security architects offer to build such a system? Let's have a look.
1. Network Security and Perimeter Protection
Network security and perimeter protection are needed to safeguard the networks of a system. This limits unauthorized personnel, hackers, and intruders from accessing the network. Cloud security solutions architect analyzes patterns to recognize potential threats and builds a surveillance system to combat them effectively. Here is how a structured security system ensures network security:
Regular updates
Configuration assessment
Vulnerability management
Installation of the right technologies like firewalls, border routers, intrusion detection, prevention system, VPNs, etc.
2. Identity and Access Management
Cloud security architects provide a framework for systems and business processes to ensure network and data security within the enterprise tech stack. They identify your organization's needs and design the systems to address those needs. These systems and processes provide accessibility based on the roles and responsibilities of the individuals so that crucial information is only accessible to a specific set of people. You can achieve this by incorporating privileged access management. This type of management allows organizations to only put out the relevant and necessary information, reducing risks to the minimum.
3. Design and Development of Security Architectures for Cloud and Cloud-Based Systems
As discussed earlier, the cloud security solutions architect can help you migrate legacy tools and systems to cloud-based solutions. Not all the systems will require a complete redesign and re-architecture. This also helps businesses to easily incorporate new solutions and alter operational approaches without affecting the overall system. Architects do so by determining the crucial assets and potential risks the business is most vulnerable to and building a system for hassle-free adoption.
4. Data Protection
79% of the organizations have faced at least one data breach in the past two years. One of the primary responsibilities of the cloud security architect is to ensure data protection. As a first step, the architects need to ensure that the data is organized, sorted, and traceable. Cloud security solutions architects can assist you in picking the right set of tools to manage and efficiently protect your data through authentication techniques, encryption, and monitoring. Security solutions architecture also ensures the integrity of the data at all times.
5. Establish Standard Policies and Procedures
Cloud solutions architect helps you to establish standard procedures in your ecosystem. Of course, the needs of any organization change with market needs, but the fundamentals remain the same. Having standard policies and procedures in place can help you in the following ways:
Organized workflow
Centralized data management
Layered security
Resilient system
Scalability
Operational flexibility
Process automation
 Clear Thoughts Solutions- the One-Stop Solution for All Your Cloud Needs
Whether you already have cloud tools in place or you need tailored solutions to suit your system's requirements, we at Clear Thought Solutions offer it all.
With our expertise in application development, testing, maintenance, and architecture, we can help you build a well-equipped and robust cloud security solutions architecture.
Clear thought solutions have catered to the needs of a variety of firms, including the top Fortune 500 companies. If you need any assistance in assessing your security needs, designing a cloud security system, or bridging the technical gap for smooth and secure operations, we are here to help. Click here to connect with our experts to know more.