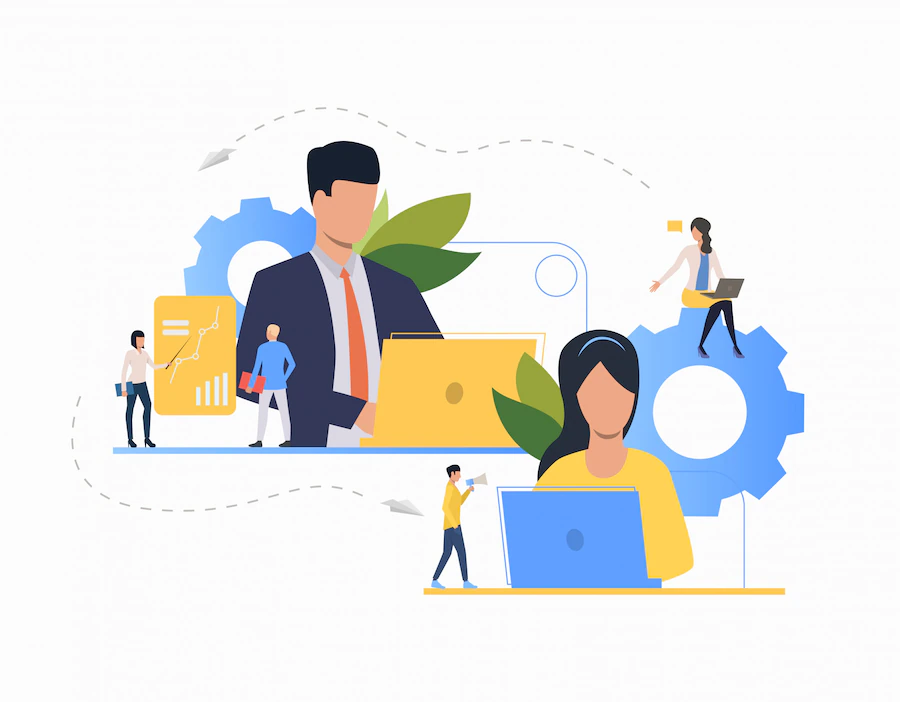 6 Roles Where Offshoring Makes Perfect Sense for Tech Startups
For startups, the main aim is to put the ideas into action and launch the product as soon as possible. However, the path to reach this goal is not a simple one. From product development to marketing, there are several important phases that need to be successfully negotiated — not to mention the focus on time-to-market that demands quick decision-making. And then, of course, there are multiple activities to keep the business occupied, like investor meetings, pilot programs, office administration, and many more.
Startups are typically resource-constrained — in terms of time, money, and expertise. Thus, to succeed in the initial phase of their business lifecycle is an arduous task. To lead the competition, they often transform their business strategies and move offshore to achieve greater flexibility. This bodes well, especially if they are looking to get a first-mover advantage, increase their profitability, offload the heavy operational costs, and reduce their time-to-market.
Offshore teams are an integral part of the business success formula for startups. With an offshore team in place, startups can focus more on their core competency. The technical and business expertise that an offshore team brings to the table can help them achieve their set goals. This article sheds light on the advantages of having an offshore team. It also lists six important roles where it makes perfect sense for startups to consider offshoring.
But before that, let us understand the basics of an offshore team.
What Is an Offshore Team?
An offshore team is a team set up overseas to handle various activities in projects. For instance, the offshore company can facilitate various software development activities along with acquiring, monitoring, and mentoring quality resources to boost productivity. As such, the offshore team plays an instrumental role as an extended IT team to fast-track development projects.
Benefits of Offshore Team
Access to technical expertise: Offshore teams give instant access to technical expertise. They can be immediate support in case a business needs to launch a product immediately or fix critical bugs at the earliest.
Cost-effective & ROI: Cost is a crucial factor for startups. Offshore teams come with a dedicated pool of talent that aligns with the goals of the company and delivers cost-effective output.
Better control: An appropriate engagement model ensures that you have complete control of the offshore team right from the start to the deliverables. The team works exclusively and ensures efficient workflow.
Timely delivery: An accountable offshore model ensures timely delivery, the right communication, and excellent collaboration — thus, mitigating risks.
Focused approach: With the offshore team taking charge of product development, startups can focus on scaling the business.
6 Areas Where Offshoring Makes Sense
Before collaborating with an offshore team, assess your business needs thoroughly.
MVP Building
A Minimum Viable Product (MVP) is the first step to turning business ideas into reality. However, it necessitates a variety of skills, including business analytics, conceptual mapping, product blueprinting, coding, stakeholder interviewing, high-level designing, information security, and more. For a startup to handle the load on their own might not be an ideal option.
Hence, it makes total sense to allow an offshore team to handle these tasks, as they can support the initial phase of product development by building an MVP that emulates the final product, testing it against real customers, and fine-tuning it.
Q/A Testing
Quality Assurance or software testing are the most critical parts of the software development process. While the offshore development team focuses on the product, the offshore testing team can focus on the QA process. They can ensure error and bug-free product that positively influences software quality.
A dedicated and efficient team delivers flawless software that prevents the program from crashing. Offshore QA teams ensure that the software adheres to the functional as well as non-functional requirements before launch. Moreover, the entire setting is time-efficient and cost-efficient, which improves overall productivity.
Administrative Tasks
Offshore teams can also seamlessly handle administrative tasks, such as database and network administration. They can be entrusted with this massive responsibility. Database management, for instance, entails multiple operations on a day-to-day basis for maintaining data health and using it to its full potential. Database experts working offshore ensure that critical data is stored and retrieved without any disruption.
Similarly, network administration enables backups and restores to ensure the consistency and safety of the data. This aspect is absolutely critical for startups, which store copious amounts of data. Plus, offshore teams come to the fore for troubleshooting network issues and are responsible for monitoring the network for health and security gaps. An offshore team can also define access as well as authorization strategies for employees to mitigate risks of threats to applications and ensure data security without denting a hole in the pocket.
Customer Support
Hiring a dedicated customer and IT support offshore team allows startups to establish control over the help desk without much hassle. The team can provide the same level of support without disrupting the service delivery. They can attend to calls and queries at a fraction of the cost, relay status updates to the customer, connect with the technical teams for issuing feedback, and take care of business continuity. Overall, they help enhance customer satisfaction without creating additional headcount.
Accounting
Accounting cannot go wrong. The entire process of accounting for taxes, accruals, and projections involves multiple procedures. Plus, there's the compliance angle that needs to be addressed. An inadequate accounting function can cause serious financial and legal problems for a startup.
Offshore teams come in handy in managing these processes. They can handle accounting functions in the same manner as a fully-equipped and competent centralized team would — thus reducing the workload on the administrative team, ensuring business compliance, reducing risks related to operational disruption, bringing in better and timely reporting, and reducing the overall cost.
IT Infrastructure Management
Network or infrastructure downtimes are a major headache for businesses. They can affect productivity and cause potential revenue loss. For startups, the cost of infrastructure is an enormous burden. Yet, they need to establish a robust infrastructure that can support their development initiatives.
Offshore teams can help big time with this function, as they can address server upkeep, install proper cybersecurity measures, support the existing infrastructure, and upgrade it as needed. Plus, they can be instantly available for troubleshooting, eliminating the risk of downtimes, and keeping the operations running smoothly.
How to Select the Right Offshoring Partner
According to a Deloitte study, 72% of startups favor offshore teams over onsite developers, which suggests a shift in the demand. As elucidated above, by choosing the offshore model, startups can leverage the talent network for their benefit.
To select the right offshore team:
Assess your budget and understand your requirements
Identify your project requirements and prioritize based on localization, speed to market, cost control, quality assurance
Review their past projects and assess their knowledge
Check out their availability of resources
Learn about their communication channels and how proactive they are
Review their working hours and project management methodology
Learn about their security standards and the protection they offer
Review organizations that have hired them before and assess the experience level of the team
As a Managed Service Provider, CTS empowers startups to leverage the benefits of offshoring to improve overall business performance. We offer managed services for all the functions mentioned above, and more, thus helping startups to focus better on growth and innovation. Get in touch to learn more.