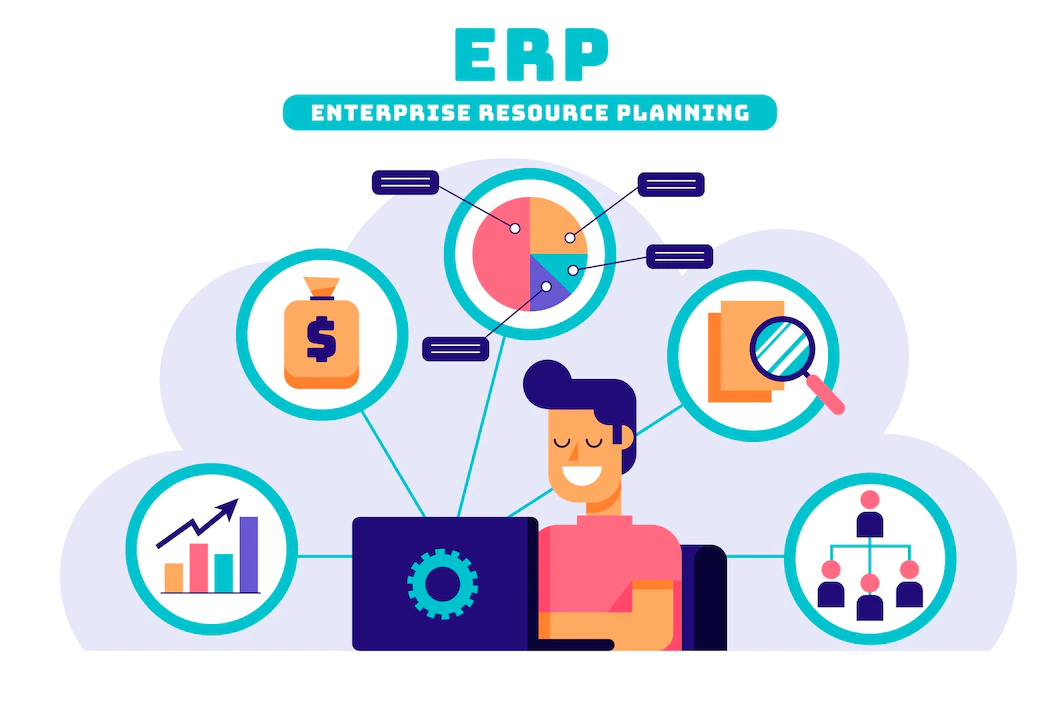 5 Reasons Why You Need to Onboard an Expert ERP Consultant
Enterprise Resource Planning (ERP) is a system that integrates diverse business functions within an organization. Instead of residing in silos, data is incorporated into a digital space to ensure business facets like customer relationships, financial management, and supply chain can be accessed from a single portal. It also confirms that data is combined in one source for enterprise-wide use.
Rapid ERP adoption growth demonstrates the system's importance for a successful business. In fact, the ERP market is predicted to expand and exceed $49.5 billion in market size by 2027.
But to implement ERP successfully, organizations must have a goal and a vision of innovative system requirements to establish alignment throughout the business. Here, it is imperative to choose an expert consultant and assign a team for internal implementation to increase the scope of success.
Why Should You Hire an ERP Consultant?
ERP implementation is not an easy feat. It involves complicated and lengthy steps that require the management team's support and a dedicated ERP team. Things often go wrong during onboarding – from data migration to system testing and employee training to third-party software integrations – everything in between could be affected.
Considering that the journey is tedious, a successful implementation must involve an expert ERP consultant for smooth deployment.
ERP implementation involves a series of processes – data conversion, vendor selection, business process modeling, user training, and many more steps before arriving at a deadline. If you rush tasks or cut corners, you are only calling for an implementation failure. Most businesses fail to realize that it takes a lot of care and labor to implement an ERP system successfully.
As with any major organizational investment or change, ERP implementation also requires knowledge and attention to detail. Teaming up with expert consultants right from the start of the project ensures seamless implementation through various stages to deliver the all-encompassing solution to meet specific needs.
Role of an ERP Consultant
An ERP consultant is responsible for managing ERP for businesses. They are involved in resource planning, which allows them to strive and make certain that the company software runs efficiently.
In addition, the role also involves overseeing and developing business analysis, which remains crucial to an organization's ERP system. They are responsible for detecting the strengths and weaknesses of the ERP system and recommending necessary improvements. Understanding the business environment, the flow, and different processes ensures the improvement of the company at large.
All in all, an ERP consultant is involved in:
Analyzing and understanding the company software
Implementing and supporting ERP systems
Documenting ERP configuration
Assisting technical teams with technical skills and change management
Writing design specifications
Estimating for programs depending on the needs
Participating in decision-making to improve and optimize technology management.
Benefits of Hiring an ERP Consultant
Wider Industry Experience
ERP consultants are experts in their field, having wider industry knowledge and experience. They work with various clients across different industries, which equips them with the most prudent ERP onboarding strategies. They have sound knowledge and understanding of advanced technological trends influencing modern ERP deployment.
Consultants also work together with consultancy firms, which can augment the skills of the internal team. It's vital to understand that ERP experts are not restricted to any particular technology or organization. Instead, their advisory position draws from experience and doesn't restrict itself to any single market or organization.
Experience with Vendors
Businesses often believe that vendors assist them through ERP implementation. Although ERP vendors have documentation and service lines for assistance, they lack the comprehensive support needed for the final implementation. Vendors prioritize the platform instead of developing a thorough process understanding. Rather, businesses should assess their needs and determine what they seek from the software.
Favorably, ERP consultants possess inherent skills and experience with vendors. They communicate with a business-first mindset, modeling the business process and cooperating with vendors to ensure enterprises have the best system suited for specific requirements at their disposal.
ERP Implementation Expertise
Unarguably, ERP implementation requires experience. A consultant possesses background knowledge of business, technology, and information systems. Together, this supports the understanding of how ERP solution is designed for unique business needs. Essentially, working with an ERP consultant means you are collaborating with a specialist to implement the system.
Consultants offer well-designed ERP solutions to save costs and avoid redundant modules or add-ons. Moreover, they are flexible in adjusting to the enterprise expansion plans and enable functionalities to address the latest pain points. Not to forget that consultants are trained, experienced, and certified in ERP software, which ensures higher proficiency in software modules, functionalities, customization methods, and limitations.
Unbiased Analysis
Business analysis is one of the critical steps toward digital transformation. Sometimes, the internal processes fail to address the company's pain points, bottlenecks, and inefficiencies. Plus, people within an organization may produce biased business case reports due to myopic vision.
Here, an ERP consultant brings in fresh perspectives to uncover innovative pipelines which otherwise remain overlooked. ERP consultants are detail-oriented and extensively involved in the company's discovery process. They want to understand the processes, metrics, security issues, and the current tech stack to successfully map the ERP implementation.
Ongoing IT Support, Change Management & ERP Training
Proper training, as well as onboarding organizations, takes software expertise. Training requires several months and ERP consultants continue to support an organization during challenging times of transition and thereafter.
Change management is an integral part of the process, which, if not addressed, can lead to a significant drop in employee morale and productivity. ERP consultants have sound knowledge and understanding of the same; as such, they support employees, reduce workflow delays, and eliminate organizational stress.
Wrapping Up
ERP solutions are designed to enable robust business processes and empower organizations to operate at their peak performance. An ERP consultant works to make this possible by ensuring that the projects do not derail due to a lack of knowledge and expertise. A consultant is a strategic partner for companies seeking digital transformation, efficiency, and business agility.
At Clear Thought Solutions, we ensure that timely execution, improved profit margins and productivity, and faster business growth are the outcomes of collaboration. Consult with us today to see how we can help your company reach its goals.